Union Public Service Commission (UPSC) conducts a combined competitive examination for recruitment to the Engineering Services Examination.
In this article, we are covering the IES exam eligibility criteria based on which the exam is taken.
For example:
Nationality

Age Limits

Minimum Educational Qualification

Medical Examination
The full form of IES/ESE is the Indian Engineering Service/Engineering Services Examination.
The exam consists of a written test followed by an interview for a personality test. Eligible candidates are recruited under the following categories:
Civil Engineering

Mechanical Engineering

Electrical engineering

Electronics & Telecommunication Engineering
Graduate students can apply for IES. Final year students also apply for this post.
Quick Overview of the IES Exam Eligibility

Conducted By

UPSC

Nationality

Indian, Bhutan, Nepal, and Tibetan refugee can Apply

Age Limit

21-30 years

Education Qualification

Bachelor's degree in the field of Engineering

Official Website

upsc.gov.in
Read this article for detailed information
1. IES Exam Nationality
Only those candidates are eligible for IES/ESE Exam who follow these points
Must be a citizen of India, or

A subject of Bhutan, or

Nepal

Tibetan refugee who comes to India before January 1st, 1962, and wants to settle permanently in India.
A person of Indian origin who migrated from Pakistan, Burma, Sri Lanka, or East African countries (Kenya, Uganda, the United Republic of Tanzania, Zambia, Malawi, Zaire, and Ethiopia or from Vietnam) wants to settle permanently in India.
Note:-
Except for Indian citizens, all other nationals will also have to produce a migration certificate and a certificate of eligibility issued by the Government of India.
For Gorkha subjects of Nepal candidates, are not required to show any kind of certificate of IES Exam eligibility.
2.IES Age Limit Criteria
For UPSC IES/ESE exam age limit criteria, the candidate's minimum age must be 21 years and the maximum age must be 30 years.
Read this section for age relaxation:
For the 2020 Examination, candidates must have born between

January 02, 1990, and January 01, 1999.

To SC, ST, OBC, Ex-servicemen, and Jammu and Kashmir domiciled candidates, there will also receive an age relaxation of 5 years on the upper age limit.
For PwBD (viz. Locomotor Disability including Cerebral Palsy, Leprosy cured, Dwarfism, Acid Attack victims & Muscular Dystrophy and Hard of Hearing) candidates, 10 years age relaxation.
Organizations will get a relaxation of 5 years in the upper age limit for those who have served in any Govt. If he/she is already working on a post that is considered of a higher officer cadre.
There is age relaxation for those working with any government organization on a contract basis for a period of 3 years or more. The service will be counted on a contract basis up to January 1, 2020.
Relaxation up to a maximum of three years for defense service personnel unable to operate during the war with a foreign country or in a disturbed area.
list of govt. served Department:
Check the table given below to know if the department/office is under the control of the government organization will get 5 years age relaxation.
LIst of government served Department

  Ministry of Railways (Railway Board)

IRSE /IRSME /IRSEE /IRSSE /IRSS

Indian Navy         

  Directorate General Ordnance Factories

IOFS Group 'A'

Indian Naval Armament Service, Asstt. Naval Store Officer Grade-I

  Central Electricity Authority

CPES  Gr 'A' & CPES  Gr 'B'

Indian Skill Development Service

  Ministry of Road Transport and Highways

Central Engineering Service (Roads) Gr. 'A' 

Ministry of Skill Development & Entrepreneurship

  Ministry of Telecommunication and

  Information Technology, Deptt. of Telecommunication 

Engineer in Indian Radio Regulatory Service  Gr 'A' Indian  Telecommunication Service Group 'A',  J.T.O. (G.C.S. Gr. 'B')

Defence Aeronautical Quality Assurance Service(DAQAS) Group 'A'

Central Water Commission

Central Water Engineering Service Gr 'A'

Min of Defence, Deptt. of Defence Production

Border Roads Organisation

BRES Group 'A'

AEE Group 'A'(Elect. Engg. Posts) in Corps of EME, Min of Defence. 

Military Engineer Services

Indian Defence Service of Engineers (lDSE) Group 'A'

The Corps of Electronics and Mechanical Engineering
3.IES Educational Qualifications Criteria–
The applicant must be clear one of the following criteria for the IES/ESE Educational Qualification Criteria as defined by UPSC:
The candidate must have a bachelor's degree from a recognized university (minimum percentage required).
Passed sections A and B from the Institution of Engineers (India).
Should have Degree/Diploma in Engineering from a foreign university college which is recognized in India
Should have passed Graduate Membership Examination of the Institution of Electronics and Telecommunication Engineers (India).
Passed Associate Membership Examination Parts II & III or Sections A & B of the Aeronautical Society of India.
Passed the Graduate Membership Examination of the Institution of Electronics and Radio Engineers, London held after November 1959.
For Naval Armament Service-MSc degree or its equivalent with wireless communication electronics, radiophysics, or radio engineering as a special subject.
For Indian Radio Regulatory Service: Also, MSc degree with Wireless Communication Electronics, Radio Physics or Radio Engineering as a special subject or its equivalent or MSc qualification with Physics and Radio Communication or Electronics or Telecommunication as a special subject.
4.IES Exam previous year question paper 
We are providing the last few year's IES exam previous year's question paper for free. This exam was conducted in offline mode.
Here, Question papers have been providing separately for All related subjects for the last 5 years.
Click To ?Download Previous Year Question Paper of IES Exam
Benefits of Solve IES Previous year Question paper
After thorough analyses of the IES Previous year question paper, you will understand the paper pattern and also get comfortable with Different types of questions asked

The best resource to understand the weightage distribution of the topics/question in the syllabus is the IES papers.

Also, helps you to improve your strengths and find weaknesses.
Previous year's question paper and mock tests help you to revision and practice.

Attempt the Previous year's IES Exam papers in an exam setting to get ready for the exam.
Also, Check Other UPSC exam previous year question paper topics
CDS Exam      IAS Exam      NDA & NA Exam
⇒NDA Exam Ultimate guide for your preparation
5.IES Exam Exam Pattern
The most important thing for your preparation after applying for the IES Exam application, you know about the syllabus and Exam Patterns of the IES exam.
In fact, knowing about the IES exam pattern is important for the candidate to plan strategically to prepare for the IES exam.
So, Click the below link to
6.IES Eligibility- Medical Examination Standards
All the candidates have to undergo a medical examination irrespective of IES reservation criteria.
In this process, candidates have to go through a series of fitness tests.
The medical examination as defined by UPSC will be conducted in various railway hospitals.
The candidate's medical examination schedule, venue, and final status will be uploaded on the official website of Indian Railways, indianrailways.gov.in.
Must carry a valid government-issued photo identity card and three passport size photographs.
PWD category candidate should carry their disability certificate in original as per prescribed format along with an additional photocopy of the same
if the candidate is found unfit will be disqualified from the further procedure
Height & Chest Measurement
Service
Gender
Height
Chest Girth  Fully Expanded
Expansion

BRES. Gr. 'A' in Border

Roads Organisation

Male

152 cm

84 cm

5 cm

Female

150 cm

79 cm

5 cm

MES  Service Gr. A

Not  Required

5 cm

Indian Ordnance

Factories Service Gr. A

Not Required

5 cm
Vision
Here, you can check the correct eye vision for both technical or non-technical candidates mentioned below in the table.
Service
Distant Vision
Near Vision
Better Eye (Corrected Vision)
Worse Eye
Better Eye (Corrected Vision)
Worse Eye
Technical or Non-Technical

6/6 or 6/9

6/12  or  6/9

J/I

J/II
Colour Perception Criteria
Check the below table to know about color perception criteria for IES Exam eligibility.
S. No.
Grade
Higher Grade of Colour Perception
Lower Grade of Colour Perception

1

Distance Between

the Lamp & the

Candidate

16 Feet

16 Feet

2

Size of aperture

1.3 mm

13 mm

3

Time of Exposure

5 seconds

5 seconds
Details of Zonal Railway Hospitals
| | | |
| --- | --- | --- |
| Zone full | Hospital Name | Hospital Address |
| Central Railways | B.A.M. Hospital | Dr. Baba Saheb Ambedkar Railway Hospital, Byculla, Mumbai- 400027 |
| Eastern Railway | B.R. Singh Hospital | B.R. Singh Hospital, Seldah, Kolkata- 700001 |
| East Central Railway | Central Hospital | EC Railway, Karbhigahiya, Patna- 803118 |
| East Coast Railway | Central Hospital | Mancheswar, Bhubaneswar-75017 |
| Northern Railway | Central Hospital | Basant Lane, Chelmsford road, Connaught place, Delhi- 110001 |
| North Central Railway | Central Hospital | Allahabad- 211001 |
| North Eastern Railway | LNMR Hospital | Lalit Narayan Mishra Hospital, Gorakhpur-273012 |
| North East Frontier Railway | Central Hospital | Maligaon, Guwahati- 781011 |
| North Western Railway | Central Hospital | Ganpati Nagar, Near Jaipur Railway Station, Jaipur- 302006 |
| Southern Railway | Central Hospital | Constable Road, Ayanavaram, Perambur, Chennai- 600209 |
| South Central Railway | Central Hospital | Lalaguda Railway Colony, Secunderabad- 500003 |
| South Eastern Railway | Central Hospital | Garden Reach Road, Kolkata- 700043 |
| South East Central Railway | Central Hospital | Bilaspur- 495004 |
| South Western Railway | Central Hospital | Gadag Road, Hubli- 580023 |
| Western Railway | J.R.H. Hospital | Jagjivan Ram Hospital, Maratha Mandir Marg, Mumbai Central, Mumbai- 400001 |
| West Central Railway | Central Hospital | Indira Market, Jabalpur- 482001 |
7.Download IES/ESE Exam Eligibility PDF
Download IES exam eligibility PDF in detail to check eligibility to apply IES form.
Click to Download IES Exam eligibility PDF
8.Process of IES/ESE Exam
Through the below bullet point, I want to explain to you the Process of the IES/ESE Exam in the short term.
1- Apply for IES Application Form 2021
2- Download IES admit card 2021
3- Going to attempt IES Prelims Exam 2021
4- IES Prelims results Announced
5- Sit for IES Main Exam after quality prelims exam
6- IES Main Exam Result Announced
7- Qualify candidates going to attempt the Interview test.
8- IES Exam final cut-off released
9- IES Answer Key
10- Document Verification.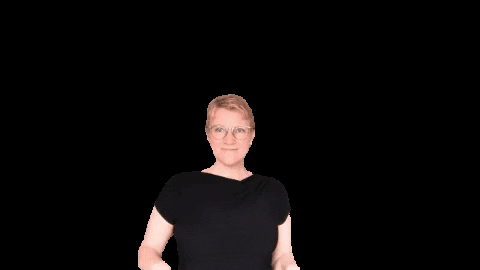 Frequently Asked Question:
Question: What is IES exam eligibility?
Answer: The competitors should have a Bachelors' Degree in Engineering from a perceived organization or college. A comparable degree holder will likewise be qualified for the IES test. The full rundown of identical courses is given in the authority warning. See here IES 2021 notice.
Question: Is Computer Science eligible for IES?
Answer: Yes, the competitor having a degree in Computer Science can apply for the Engineering Service Exam yet they need to pick the designing branch for showing up in the test and set up the schedule given in the IES notice. See here the IES Syllabus.
Question: Is there any physical test for IES?
Answer: There is no Physical Test in the IES test. After the assertion of the IES Result, the up-and-comers need to go through a clinical wellness test at the assigned medical clinic.
Question: What is the IES officer salary?
Answer: The candidate joins the service at Juinor Grade at the Payscale of Rs 15,600- 39,100 and Grade Pay of 5400. The in-hand salary of the IES candidate is approximately Rs 55,000.