Introduction-
The National Defense Academy (NDA) is the joint defense training institute of the Indian Armed Forces. 
The full form of NDA is "National Defence Acadamy". Where cadets prepare for the Indian army, navy, and air force.
All the cadets train together for three services army, navy, and air force Before they go on to respective service academy for further pre-commission training.
This Exam conducted by UPSC for three services the Indian Army, the Indian Navy, and the Indian Air Force.
The NDA is located in Khadakwasla, Pune, Maharashtra. It is the principal tri-administration institute on the planet.
NDA Exam Guide
In this article, we will discuss 
What is NDA Exam Process?

About NDA Exam Pattern

Why Previous year's paper important?

Are you Eligible for NDA Exam or not?

Related Books
So, Let's see it
1. Admission Process for NDA Exam
In this Section, We are going to cover the selection Process for NDA Exam
Prelims Exam Process

SSB Exam Process
So, Let's get started
UPSC conducted this exam in two stages for selecting candidates: the first is prelims and the second is SSB Interview.
Every Year, Approx 4 lacs candidates apply for NDA Exam. In which only 6000 candidates selecting for interview.
The minimum age should be 16 and half years and the maximum age should be 19 and half years.
This exam is accepted twice every year, first in January month and the second in July month. 
Stage 1- Prelims Exam Process
In this stage, you give two written paper, which is GAT and CSAT. 
The time duration for each paper is 2:30hours. Objective questions are asked in the exam.
After qualifying prelims exam, we will be able to attempt an SSB interview.
Stage 2- SSB Interview
After the written exam, the service selection Board test these skill/test in the SSB interview which mentioned below
General Aptitude test

psychological testing

Team skills 

Physical fitness test

social skills, 

Medical tests.
Candidates who join the Air Force through the flying branch additionally go through a test called Computerized Pilot Selection System or CPSS for short.
In Each semester, 300 cadets are selected to the academy. For the air force 70cadets, navy 40 cadets, and 190 for the army.
Cadets who are complete the program are sent to their respective training academies for one year of training before being commissioned:
 Army cadets go to Indian Military Academy (IMA) at Dehradun

air force cadets to Air Force Academy (AFA) at Dundigal, Hyderabad

naval cadets to Indian Naval Academy (INA) at Ezhimala, Kerala.
2. NDA Exam Previous Year Question Paper
UPSC NDA Exam Previous Year Papers: UPSC NDA & NA Previous Year Question Papers PDF file can be downloaded from here.
We are providing you NDA 1st and 2nd attempt chapter-wise 10-year question Paper. Which is conducted in offline mode.
Before appearing for the NDA exam, aspirants must have solved the last 12-year question paper pdf.
The Question papers have been providing separately for Mathematics and General Ability Test (GAT).
NDA previous year's question papers inform you about syllabus, exam pattern, marks distribution per question, and types of questions asked in exams.
Click To Download Previous Year Question Paper of NDA Exam
Benefits of Solve NDA Previous year Question paper
After Solving the previous year's question paper, you will easily understand the exam pattern, types of questions, and time spent on each question.
The practice of NDA previous year's question paper helps you decide how much time you devote to a particular question.
Also, the previous year's question paper helps you to improve your strengths and find weaknesses.
NDA question paper is the best resource to boosting your preparation and revision. Also, mock tests help you to revision and practice.
Best practice of NDA question paper improve confidence in the exam hall.
Also, Check Other UPSC exam previous year question paper topics
CDS Exam      IAS Exam      NDA & NA Exam
3.NDA Exam Pattern
Exam pattern plays an important role for boost your preparation.
Exam Pattern helps you to understand exam duration, marking scheme, marks on each paper, exam mode, and negative marking.
If you are looking for
NDA Written Exam pattern

Marking scheme for NDA Exam Pattern

NDA SSB Interview Exam Pattern
Click To ?Know about NDA Exam Pattern
Here, we provide detailed information about NDA Exam Pattern.
4. NDA Exam Eligibility Criteria
In this section, we are going to see about eligibility criteria for NDA Exam
Nationality
Age Limit
Educational Qualification
Physical Eligibility criteria
Guidance for tattoo
X-ray examination
Let's get started
According to the eligibility criteria of UPSC for NDA, Only 12th pass unmarried candidates eligible to apply for NDA Exam. 
Females are not eligible for NDA Exam.
Here, I will discuss with your NDA exam eligibility topics like nationality, age limit, educational qualification, and physical standards.
Nationality:
Check nationality for the NDA exam mentioned below
The candidate must citizen of India

A subject of Nepal of Bhutan

 A Tibetan refugee who came to India before 1st January 1962, to forever live comfortably in India or 

An individual initially Indian who has relocated from Pakistan, Burma, Sri Lanka, and East African nations Kenya, Uganda, United Republic of Tanzania, Zambia, Malawi, Zaire, and Ethiopia or Vietnam with the expectation of forever living comfortable India.
Given that an applicant has a place with classes 2, 3, 4, and 5, an individual in whose favor a certificate of eligibility has been given by the Government of India.
Qualification endorsement isn't needed for Nepal's Gorkha applicants.
Age Limit for NDA
Follow these point to know about the age limit
Minimum age approx 16 and maximum age 19.

For NDA 2 (2021), candidates must have born not earlier than January 2, 2002, and not later than January 1, 2005

For NDA 1(2021), candidates must be born not earlier than July 2, 2001, and not later than July 1, 2004

The UPSC will accept your date of birth which entered in class 10th, 12th certificate, and aadhar card.
Educational Qualification For NDA
Aspirants must have passed class 12th.
For the army wing of NDA, passed class 12th from a recognized board.
For Air force and Naval wing and 10+2 cadet entry scheme at INA: Passed class 12 from a recognized board with physics and maths
Educational qualification is different for army and air/navy.
Physical Eligibility criteria for NDA
Aspirants must be physically fit and healthy for the NDA Exam.
The minimum height for army and navy is 157cm, it is 162 cm for the air force,
Below the paragraph, I will show you "how much minimum height and weight is required for army, air and Navy force".
Hight & weight required for army and Air force

Height (in cms)
Weight (in kgs)

 

16-17 years

17-18 years

18-19 years

152

42.5

44.0

45.0

155

43.5

45.3

47.0

157

45.0

47.0

48.0

160

46.0

48.0

49.0

162

48.0

50.0

51.0

165

50.0

52.0

53.0

167

51.0

53.0

54.0

170

52.5

55.0

56.0

173

54.5

57.0

58.0

175

56.0

59.0

60.0

178

58.0

61.0

62.0

180

60.0

63.0

64.5

183

62.5

65.0

66.5
For candidates belonging to the Gorkhas and the hills of North-Eastern regions of India, Garhwal, and Kumaon, the minimum height shall be 5 cm less than the figure indicated above.
For Lakshadweep candidates, the minimum height standard is reduced by 2 cm.
Height & Weight For Navy requirements

 

Height (In cms)
Weight (in kgs)

 

16 years

18 years

20 years

152

44

45

46

155

45

46

47

157

46

47

49

160

47

48

50

162

48

50

52

165

50

52

53

167

52

53

55

170

53

55

57

173

55

57

59

175

57

59

61

178

59

61

62

180

61

63

64

183

63

65

67
Also, candidate need to fulfill this recruitment
Leg Length: The minimum of 99 cms and maximum of 120 cms
Thigh Length: Maximum of 64 cms
Sitting Height: The minimum of 81.50 cms and maximum is 96 cms
The distance vision of Aspirants should be 6/6 in the better eye and 6/9 in the worse eye.
Myopia should not be more than 2.5 D
Hypermetropia not more than 3.5 D including astigmatism

Air Force candidates must not wear spectacles
| | | |
| --- | --- | --- |
| Specification | Naval | Air Force |
| Uncorrected without glass | 6/6 | 6/6, 6/9 |
| Corrected with glass | 6/6 | 6/6 (only for Hypermetropia) |
| Limits of Myopia | -0.75 | Nil |
| Limits of Hypermetropia | +1.5 | +2.00 D Sph |
| Limits of Colour Perception | I | Nil |
| Binocular Vision | III | Nil |
| Manifest Myopia | N.A. | Nil Re |
| Tinoscopic Myopia | N.A. | 0.5 |
| Colour Vision | N.A. | CP-I (MLT) |
| Astigmatism | N.A. | +0.75 Cyl (within + 2.0 D.Max) |
| Near Vision | N.A. | N-5 each eye |
Guidelines For Tattoo
Candidates should ensure that any permanent tattoos on any other part of the body are not acceptable.
Under any circumstances, UPSC does not accept tattoos on the wrist inside the elbow and the back/back (dorsal) side of the palm of the hand.
If a candidate belongs to a tribe where tattooing is practiced, acceptance will be given keeping in mind the traditions involved.
Aspirants must not suffer from any of the following minor conditions.
Wax (Ears)

Deviated Nasal Septum

Hydrocele / Phimosis

Condition of Overweight / Underweight

Under Sized Chest

Piles

Tonsillitis

Gynaecomastia

Varicocele
Spinal position
Candidates should not have the following diseases.
Spine granulomatous disease

Spondylolisthesis / Spondylolysis

Vertebral compression fracture

SC Hurman's disease (juvenile kyphosis)

Loss of cervical lordosis when associated with clinically restricted movements of the cervical spine

Unilateral/bilateral cervical ribs with demon stable neurological or circulatory deficit

Scoliosis greater than 15 degrees measured by Cobb's method

Degenerative disc. Disease

Presence of tumoral nodes at multiple levels

Atlanto-occipital and atlantoaxial anomalies

Hemi vertebrae and/or incomplete block (connected) vertebrae at any level in the cervical, dorsal or lumbar spine and complete block (attached) vertebrae at more than one level in the cervical or dorsal spine.

Unilateral sanctification or summary (complete or incomplete) and bilateral incomplete sanctification or lumbar at all levels

Any other abnormality if considered so by the specialist

Arthritis/spondylosis (rheumatism and allied disorders / ankylosing spondylitis/osteoarthrosis, spondylosis and degenerative joint disease / non-articular arthritis (eg lesions of rotator cuff, tennis elbow, recurrent longbow, etc.)) and miscellaneous disorders including SLE, polymyositis.
X-ray Examination For NDA
Any of the following conditions will disqualify the candidature of the candidates.

The granulomatous disease of the spine.

Arthritis / Spondylosis

Scoliosis measured by Cobb's method (10 degrees for Army and Navy) is greater than 15 degrees.

More than mild kyphosis/lordosis

Spondylolisthesis / Spondylosis / Spondylolysis

Herniated nucleus pulpous

Vertebral compression fracture

Sanctification disease

The demonstrative neurological or circulatory deficit with cervical ribs

Presence of tumoral nodes at multiple levels

Atlanto-occipital and Atlanto-axial anomalies

Incomplete sanctification unilateral or bilateral

Spina bifida other than SV1 and LV5 if completely pure

Any other abnormality, if considered so by the expert
Other medical conditions
There should be no signs of a weak constitution or physical defect

Candidates should have a well-developed chest

The work of bones or joints should be good

No history of medical breakdown or fit

Candidates should have general hearing ability

No barrier in speech

Normal blood pressure with no symptoms of heart disease or blood vessel disease

No liver or spleen enlargement

No urinary abnormalities

No skin disease

No abnormalities in USG abdominal examination

Adequate natural and healthy teeth

Regular ECG should be within normal limits for Air Force candidates
5.Best Books for NDA Exam
Books play an important role in your exam preparation.
Books give you the right direction to prepare your preparation strategy.
Choose the best books for your preparation which given below
NDA Mathematics Important Books
NDA Mathematics Books
Author / Publisher
NCERT Mathematics Textbook of Class 11 and Class 12
NCERT
Mathematics
R.S. Aggarwal
Mathematics for NDA and NA
S Chand publication
R.S. Agarwal
NDA Entrance Exam
E. S. Ramasamy
Get All NDA Books from One-click
NDA Exam English Books
| NDA English Books | Author/ Publisher |
| --- | --- |
| Objective General English | SP Bakshi |
| Wren & Martin High School English Grammar and Composition | S. Chand |
| Word Power Made Easy | Norman & Lew |
Physics and Chemistry related Books
The candidate can read and solve the question of the 11th and 12th classes NCERT Books. these books are enough for your preparation.
For General Science, History, Geography
The General Science, History, and Geography section consists of topics that are related to class 9 and 10 Biology. Candidates can refer to Objective GK by Sanjiv Kumar.
Current Affairs Books
For this section, candidates can refer to Pratoyogita Darpan, Manorama Yearbook, etc.
Also, read from newspaper, youtube, magazine, and Many others.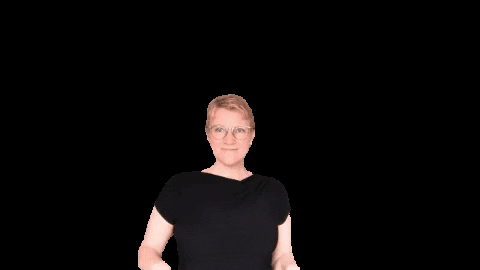 Frequently Asked Question:
Question: Who is Eligible for NDA Exam?
Answer: Any male Aspirants from any stream can apply for the NDA 2020 test. Be that as it may, to get chosen for the Air Force and Navy, the applicant probably considered classes 11-12 with a physical science and arithmetic mix.
Question: What is NDA Salary?
Answer: NDA salary is Rs 56,100/ per month (Starting pay in Level 10).
Question: Does 12th marks matter in NDA?
Answer: There is no prerequisite for the rate. assuming you need to give the NDA exam, you should need to pass the 12th exam. marks and stream do not matter. You can't join NDA after tenth