UPSC exam pattern is divided into two distinct stages. The IAS exam pattern is designed by the Union Service Public Commission (USPC) to filter a large number of candidates in the IAS exam.
The IAS test is the hardest test in India.
Check Below this content to Download UPSC Exam Pattern PDF File
Which exam divide into three parts. Preliminary, Mains and Interview.
UPSC Exam Pattern Related Points
In this article, I will give you complete knowledge about the UPSC IAS Exam pattern.
If you are looking
IAS Prelims Exam pattern
IAS Mains Exam pattern
Marking scheme/Negative Marking
IAS Interview Exam Pattern
So, Let's get started
The Civil Services Examination (CSE) is conducted in India under the leadership of the UPSC for enrollment in various civil services of the Government of India.
If you think about trying for the IAS exam, then it is very important that you should have first knowledge about the IAS exam pattern after applying.
Before going into debt about the UPSC IAS exam pattern, I want to clarify a quick overview of the exam pattern.
Name of the exam
Civil Services Exam- IAS
Conducting authority
Union Public Service Commission
Mode of Exam
Offline
Number of Stages
Prelims exam Mains exam Interview
Number of papers
Prelims: 2

Mains: 9

Negative Marking scheme
Negative marking: One-third of marks allotted to each question
Duration
Prelims: 2 hours per paper
Mains: 3 hours per paper
Type of questions
Prelims: Objective type
Mains: Subjective type
Preliminary- IAS Exam Pattern
For the candidate's analytical skills test, the IAS Pre Exam consists of 2 compulsory papers which are General Aptitude Test (GAT) and Civil Services Aptitude Test (CSAT).
For qualify Paper 1(General Studies): Candidate should have knowledge about current events, history of India and Indian national movement, Indian and world geography, Indian polity Panchayati Raj system and governance, environmental ecology, biodiversity, climate change, and general science, Art and culture.
For qualify paper 2(CSAT): The candidate should have knowledge about comprehension, interpersonal skills, communication, logical reasoning, analytical ability, problem-solving,  data interpretation, English language comprehension skills, and mental ability.
Exam Mode
Offline
No. of Papers attempt
General Studies & Civil Service Aptitude Test (CSAT)
NO. of Questions Asked
Paper 1- 100;

Paper 2- 80

Types of question Asked
Multiple Choice Questions
IAS Prelims Marks
General Studies – 200Marks

Civil Service Aptitude Test (CSAT)- 200Marks

Nature of Exam
Qualifying
Exam time-limit
2 hours each (only blind aspirants will get additional 20 minutes) paper
Total Marks 
400 Marks
The types of questions are multiple-choice types. The candidate can choose any one of the 4 answers given for each question.
Note: It is mandatory to qualify for the main examination, you must score at least 33% in the preliminary examination.
UPSC Marking scheme for IAS Exam
For Pre Exam: Each question carries 2 marks in General Studies and 2.5 marks in Civil Services Aptitude Test.
If you do not attempt any question, there will be no penalty for that question.
If more than one answer is given to the candidates, it will be considered as a wrong answer, even one given answer will be correct.
Negative Marking: For each wrong answer that has been given by the candidate, one-third(0.33) marks will be deducted as a penalty.
Candidates will be categorized on the basis of opinion, content flow, understanding of problems/situation, feasible solutions/strategies, presentation, and language offering.
Mains- IAS Exam Pattern
In the examination, questions are formulated to test the mental, conceptual and interpersonal skills of the candidate.
And seven papers are based on merit, that marks will affect your final rank.
3 hours duration for each paper. 30 minutes are given extra for blind aspirants.
Qualifying Paper: Here, two qualifying paper which mentioned below the table. That two paper's marks will not be counted on the final rank list.
Paper
Description
Marks in Paper
A
One Indian language which included in the Eighth Schedule to the constitution(Qualifying only)
300
B
English(Qualifying Only)
300
1
Essay
250
2
General Studies -I                                                                      (Indian Heritage and Culture, History, and Geography of the World and Society)
250
3
General Studies –II                                                                  (Governance, Constitution, Polity, Social Justice and International relations)
250
4
General Studies –III                                                    (Technology, Economic Development, Bio‐diversity, Environment, Security and Disaster Management)
250
5
General Studies –IV                                                            (Ethics, Integrity, and Aptitude)
250
6
Optional Subject – Paper 1
250
7
Optional Subject – Paper 2
250
Sub-Total (Written Test)
1750 Marks
IAS Personality Test (Interview)
275
Grand Total Of all exam marks
2025 Marks
Also, each paper carrying 250 marks(exclude qualifying paper).
Exam conducted in offline mode.
Each Mains and pre-exam paper is mandatory to qualify for the IAS Interview Round.
Note: Paper A is not compulsory for candidates with Benchmark Disability (Hearing Impaired Subcategory only) and the states of Arunachal Pradesh, Manipur, Meghalaya, Mizoram, Nagaland, and Sikkim.
UPSC Exam Pattern PDF file 
The PDF file is also you to boost your IAS Exam Preparation.
In this IAS Exam pattern PDF file, you find Preliminary, mains, and interview exam Patterns.
Click to→ Download UPSC Exam Pattern PDF File
IAS Personality Test Exam Pattern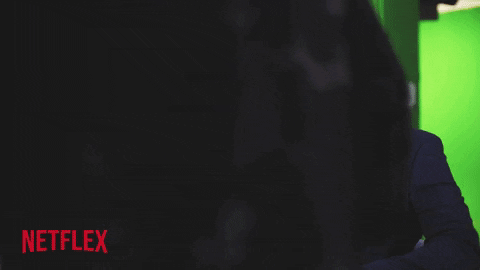 Let's ready to check the interview exam pattern
Once you pass IAS written exam, you will be able to appear in the Interview exam.
The IAS meeting is directed at the UPSC official premises in New Delhi.
Any particular Patterns are not set for the IAS interview. It depends on the candidate and board.
In the interview examination, the examiner checks some skills in the candidate which are given below:
Intellectual awareness
Critical Powers of Assimilation
Logical Explanation
Balance of Judgement
Interest
The ability for Social Unity and Leadership
Moral Integrity
275 marks will be classified for the IAS interview.
The final rank of the candidate depends on the sum total, which is formed by the addition of the IAS main and interview.
IAS optional subject list for the Main exam
Check the Below Table to choose two optional subjects for your main exam.
Agriculture
Animal Husbandry and Veterinary Science
Anthropology
Botany
Chemistry
Civil Engineering
Commerce and Accountancy
Economics
Electrical Engineering
Geography
Geology
History
Law
Management
Mathematics
Mechanical Engineering
Medical Science
Philosophy
Physics
Political Science and International Relations
Psychology
Public Administration
Sociology
Statistics
Zoology
Literature of any one of the following languages:
Assamese, Bengali, Bodo, Dogri, Gujarati, Hindi, Kannada, Kashmiri, Konkani, Maithili, Malayalam, Manipuri, Marathi, Nepali, Odia, Punjabi, Sanskrit, Santhali, Sindhi, Tamil, Telugu, Urdu, and English.
Frequently Asked Question
Question. Does the UPSC exam pattern change every year?
Answer: No, the IAS exam pattern is very much static and before changing the exam pattern, the UPSC needs to take approval from the Ministry of Personnel and Training.
Question: How many papers in IAS Exam?
Answer: Nine, Total nine papers in the Mains exam(including two Qualifying papers).
Question: What are the stages in IAS Exam?
Answer: Three stages in IAS Exam. Which mentioned above in detail.