The Union Public Service Commission conducts the "Combined Defense Services" (CDS) examination to recruit candidates for the Indian defense Academy like Officer training, Naval, and Air Force Academy.
In fact, Knowledge of the syllabus and the latest CDS exam pattern is important for the candidate to strategically plan the preparation for the CDS exam.
This article will show you the CDS exam pattern, books, Process, and previous year question paper.
Previous year's question paper is the most important factor to boost your preparation.
1. CDS Exam pattern
In this section, I will show you
CDS Written Exam pattern for both IMA, INA, AFA, and OTA
Marking scheme for both tests
SSB Interview
The CDS exam pattern has been set by the UPSC for the Indian Military Academy (IMA), the Indian Naval Academy (INA) and the Air Force Academy (AFA), and the Officers Training Academy (OTA).
With the help of the CDS exam pattern, candidates get an idea about the overall structure of the CDS exam.
Quick overview on CDS Exam

Conducted By

UPSC

Number of sections

IMA, INA, and AFA –

Three

Officers' Training Academy (OTA) –

Two

Number in exam

IMA, INA, and AFA –

300

OTA –

200

Type of question

Objective type(MCQ)

Languages

Hindi and English

Time limit
2 hours for each section
Negative Marking
0.33 Marks deducted
Exam Mode
Offline
Official Website
upsc.gov.in
CDS Exam Pattern for IMA, INA, AFA
Here, I will show you the detailed exam pattern for IMA, INA, AFA.
| | | |
| --- | --- | --- |
| Subject | Duration | Maximum marks |
| English | 2 hours | 100 |
| General Knowledge | 2 hours | 100 |
| Elementary Mathematics | 2 hours | 100 |
CDS Marking Scheme for IMA, INA, AFA
The maximum number of marks on each paper is 100 Marks.
Correct Answer- +1 Marks given for each current answer.
Negative Marking- 0.33 marks deducted on each wrong answer.
Unanswered Question– No marks deducted.
CDS Exam Pattern for OTA
Here, you can check the detailed exam pattern for OTA.
The total marks for OTA are 200 marks.
| | | |
| --- | --- | --- |
| Subject | Duration | Maximum marks |
| English | 2 hours | 100 |
| General Knowledge | 2 hours | 100 |
CDS Marking Scheme for OTA
Check the following points to know about OTA marking scheme:
The maximum number for each paper is 100 marks.
For correct Answer- +1mark given for each correct option in both English and GK subject.
For the Wrong Answer- 0.33 Marks detected for each wrong option in both subjects.
There are no marks deducted for unanswered questions.
SSB Interview
If you qualify CDS written exam, you will be able to attempt the SSB Interview exam.
The final merit list depends on marks scored in the interview.
CDS Interview contain in two stages. The first stage is the screening test and the second stage is the Physiological test.
1 Screening test: This is an officer rating test that comprises Picture Perception and Description Test (PP & DT).
Candidates will be selected as per their performance in the OIR Test and PP and DT.
2. Physiological test: After passing the stage first, the candidate attempts this stage.
This stage contains four tests: first test Group Testing Officer Tasks, second Psychology Test, third personal Interview, and fourth Conference.
Total marks for IMA, INA, and AFA are 300 marks.
For OTA interviews are allowed 200 marks.
---
2. CDS Exam previous year question paper 
We are providing the last few year's CDS exam previous year's question paper for free. This exam was conducted in offline mode.
Here, Question papers have been providing separately for Mathematics, English, and General Knowledge(GK).
Click To ?Download Previous Year Question Paper of CDS Exam
Benefits of Solve CDS Previous year Question paper
CSD previous year's question paper will help you to understand exam the pattern, types of questions, and time spent on each question.
The practice of CDS previous year's question paper helps you decide how much time you devote to a particular question.
Also, helps you to improve your strengths and find weaknesses.
Previous year's question paper and mock tests help you to revision and practice.
Best practice of CDS question paper improve confidence in the exam hall.
Also, Check Other UPSC exam previous year question paper topics
⇒NDA Exam Ultimate guide for your preparation
---
CDS Exam Pattern And Syllabus PDF
In this Pdf, I will give you detailed information about the CDS exam pattern and syllabus.
Click to ?Download CDS exam pattern and syllabus
---
3. CDS Exam Syllabus
In this section, I am going to cover the CDS exam syllabus of these subjects
English
General Knowledge
Mathematics
So, let's get started
The syllabus helps you to prepare a proper strategy for your exam.
CDS English Syllabus
In English, mostly focus on English readability and Grammer.
check below to know about the syllabus of English
English
* spotting error question
*Sentence arrangement questions
*Fill in the questions with the blanks
* Idioms and Phrases
General Awareness Syllabus
General knowledge includes knowledge about current events and everyday observation.
In general knowledge, you focus on these topics which given below
General Awareness (GK)
*Economics
*Physics
*Defense Award
*Geography
* atmosphere
*sport
*the biology
CDS Maths Syllabus
In maths, learn these topics like algebra, Arithmetic, Geometry, Trigonometry, Statistics, Mensuration.
For detailed information check the below table.
Mathematics

Algebra

Basic Operations, simple factors, Remainder Theorem,
HCF/LCM, Theory of polynomials, Quadratic equations,
Relation between its roots and coefficients
Simultaneous linear equations in two unknowns—analytical and graphical solutions,
Practical problems leading to two simultaneous linear equations or inequations in two variables
Set language and set notation, Rational expressions and conditional identities, Laws of indices

Arithmetic

Number System: Natural numbers, Integers, Rational and Real numbers.
Fundamental operations: add, subtraction, multiple, division, Square roots, Decimal fractions
Unitary method, Time and Distance, Time and Work,
Percentages, Simple and compound interest, Profit and loss
Ratio and proportion, Variation, Elementary Number Theory: Division algorithm, Prime and composite numbers,
Tests of divisibility by 2, 3, 4, 5, 9, and 11, Multiples and factors.
Factorisation Theorem H.C.F. and L.C.M., Euclidean algorithm,
 Laws of logarithms and logarithmic tables

Geometry

Lines and angles, Plane and plane figures,
Theorems on Properties of angles at a point, Parallel lines,
Sides and angles of a triangle, Congruence of triangles,
Similar triangles, Concurrence of medians and altitudes,
Properties of angles, sides, and diagonals of a Parallelogram,
Rectangle and square, Circles and its properties including tangents and normals

Trigonometry

Sine ×, cosine ×, Tangent × when 0° < × < 90°
Values of sin ×, cos ×, and tan ×, for ×= 0°, 30°, 45°, 60°, and 90°
Simple trigonometric identities
Use of trigonometric tables
Simple cases of heights and distances

Statistics

Collection and tabulation of statistical data,
Graphical representation frequency polygons,
Histograms, Bar charts, Pie charts, etc.

Mensuration

Areas of squares, Rectangles, Parallelograms,
triangles, and circles. Areas of figures can be split up into these figures (Field Book),
Surface area and volume of cuboids, lateral surface and volume of right circular cones and cylinders,
Surface area and volume of spheres
---
4. CDS Exam Selection Process
CDS Selection Process: Stage 1
The first stage is written exam for selecting candidates:
For IMA, INA, and AFA: Three papers English, general knowledge, and Mathematics are included in this test.
For Officer training academy(OTA): Aspirants have to appear for only English general knowledge for two papers.
In all written exam papers, the question will be objective type.
Note: Only those candidates are eligible for the second stage of CDS i.e interview, who will qualify first stages.
CDS Selection Process: Stage 2
The second stage is the 5-day process for the interview:
Days
Tests
Day 1
Screening Test

Verbal and non-verbal tests.
PP and DT

Day 2
Psychological Test

Thematic Apperception Test (TAT)
Word Association Test (WAT)
Situation Reaction Test (SRT)
Self Description Test (SD)

Day 3
Group Testing Officers Test

GD
GPE
PGT
HGT
IOT
Command Task
Snake race/Group Obstacle Race
Individual lecture
FGT

Day 4
Personal Interview
–
Day 5

Conference and Document Verification

–
After the process of interview, the candidate will be called for document verification.
Only original documents will be accepted and will be returned after verification.
The following document will be accepted after the interview.
Qualification Certificates
Proof of Identity (Pan Card, Aadhar Card, Voter ID, etc.)
Birth Certificate
Passport Size Photographs
Category Certificate for the Reserved Category Candidates
Proof of Residence
Finally, the medical exam is held to verify that the selected candidate is physically fit for officer cadre or not.
---
5. Books
In this section, I show you section-wise the best books for the CDS exam which help you to boost your preparation.
Also, books help to plan preparation strategy. These all books are high quality with the best rating.
Click to? Get All CDS exam preparation books from one source.
Also, you can check the review of books.
CDS English Books
Following books covered asked topics such as Vocabulary, Grammar, Syntax and its correct usage.
High School English Grammar & Composition Edition by Wren and Martin
Objective General English by SP Bakshi
Word Power Made Easy by Norman Lewis
CDS General knowledge Books
Some of the topics in General Knowledge like Economics, Current Affairs, Physics, Geography, Polity, Awards, Sports, Chemistry, are covered by the following books.
General Awareness by Manohar Panday

Manorama Yearbook

Magazines such as Pratiyogita Darpan, Competition Success Review (CSR), and Yojana
Also, newspapers, a monthly magazine, youtube news, blog is help to boost preparation.
CDS Mathematics Books
Questions in Elementary Mathematics are asked from Arithmetic, Algebra, Trigonometry, Geometry, Mensuration, and Statistics, and the following books are covered these all topics.
Mathematics for CDS by RS Aggarwal

Quantitative Aptitude for Competitive Examinations by RS Aggarwal

Pathfinder for CDS by Arihant Publications
---
CDS Exam Instructions
Compose just in Black ballpoint pen, your Center and subject followed by the CDS 2021 test booklet arrangement (in section), subject code, and the test move number at the fitting space gave on the appropriate response sheet at the top.
Encode your CDS 2021 booklet arrangement (A, B, C, or D all things considered), subject code and move number in the circles accommodated the reason in the appropriate response sheet.
On the off chance that the CDS booklet arrangement isn't imprinted on the test booklet or the answer sheet is un-numbered then applicants should report quickly to the invigilator and get the test booklet/answer sheet supplanted.
Up-and-comers should take note of that any exclusion/botches/disparity in encoding/filling of subtleties in the CDS 2021 OMR answer sheet, particularly as to the Roll Number and Test Booklet Series Code will deliver the appropriate response sheet at risk for dismissal.
Following the initiation of the CDS 2021 if it's not too much trouble, watch that the test booklet provided to you doesn't have any unprinted or torn or missing pages or things and so forth, assuming this is the case, get it supplanted by a total test booklet of a similar arrangement and subject.
Try not to compose your name or something besides the particular things of data requested, on the CDS answer sheet/test booklet/sheet for unpleasant work.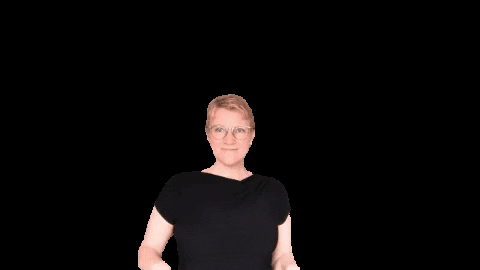 Frequently Asked Question-
Question: Who is eligible for CDS Exam.
Answer: Indian citizen candidates who permanently lived in India. Candidates must be graduate or at least appearing in the final year/semester. The minimum age limit is 19 year apply. Women candidates are only eligible to apply for OTA.
Question: What is the salary of a CDS officer?
Answer: The salary of a CDS officer is approx 12LPA.
Question: CDS exam is tougher than NDA Exam?
Answer: CDS written exam is easy against NDA written exam. But in the case of the SSB interview, the CDS exam interview some high against the NDA Exam interview.
Question: What is the age limit for CDS?
Answer: For INA, AFA, the candidate must have 19-23 years. And For OTA, the candidate(Male and female both) must be between 19-25 years of age.